Operational support and administration 24/7.
Operational support and administration 24/7.
Even when your project exists only in the form of an idea, you constantly have questions: from choosing a graphic design to deciding which domain name you will use.
Or, let's say the site is already ready, but many obscure moments haunt. What to do then?
Our support team is ready to answer any questions and clarify even the most difficult situations regarding host services 24/7!
You have a remote office on the server and something stopped working from the 1C system until the moment when the printer stopped printing – our specialists will help you at any time of the day or night!
Due to the huge number of visitors of advertising the site stopped coping? We will help, restore work and consult all day!
Do you have viruses and everything stopped working? Without days off, lunch break and non-working days, the support team will instantly get in touch and help solve the problem!
In the "contacts" section, more than 5 support numbers are indicated, including numbers of the most popular providers in Ukraine, as well as of other countries such as Estonia and Russia!
Fill out the short form on the website and forget about the waiting – they will contact you shortly and answer any questions!
Do not forget that only for our customers we provide free basic administration – we always appreciate your time and quickly respond to calls for support!
Simply put, with us you will simply forget what the "problem" is – because it very quickly turns into our task
"GMhost" Datacenter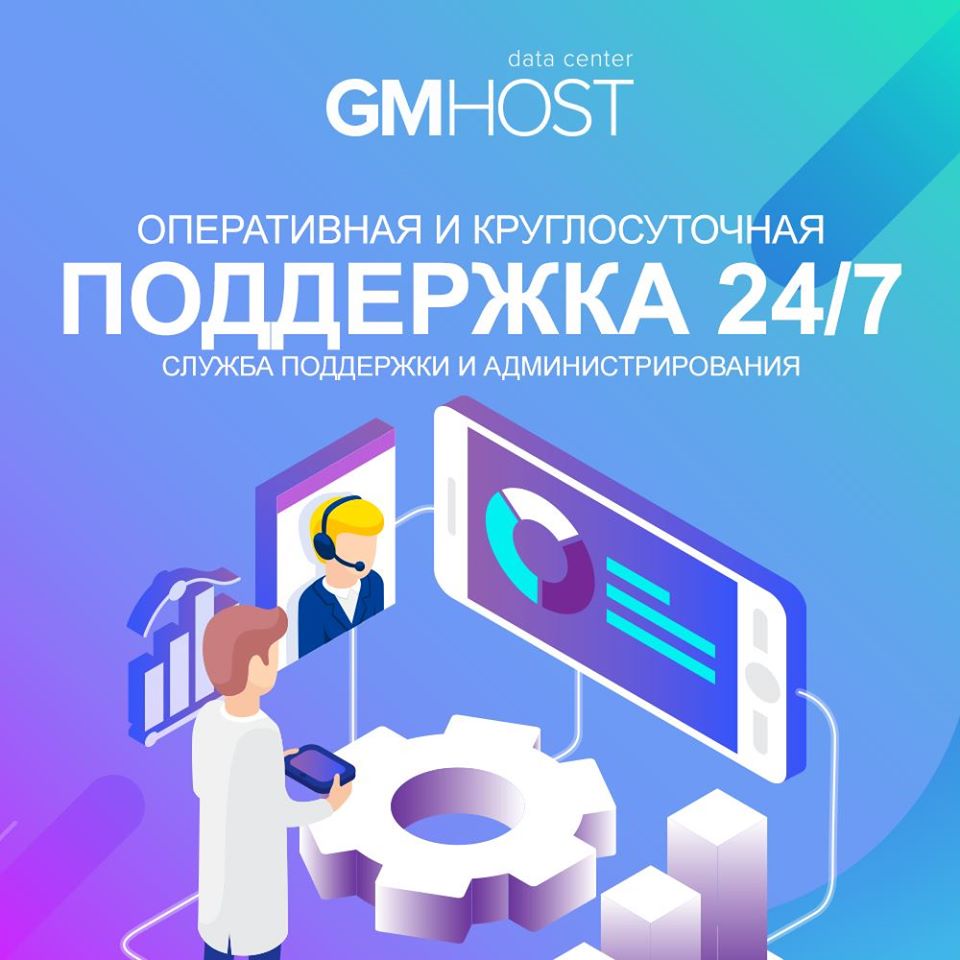 Enter the domain name in the form above
A domain name can only contain letters, numbers and hyphen!
reg_error_email_desc_empty
reg_error_email_desc_email
reg_error_email_email_exist
reg_error_passwd_desc_empty
reg_error_passwd_desc_password_dict
reg_error_passwd_desc_password_weak
reg_error_field_7
reg_error_field_8
Wrong password.
restore_error_desc_empty
restore_error_desc_email
https://gmhost.hosting/en/avtorizacija-en
https://gmhost.hosting/en/registracija-en
https://gmhost.hosting/en/zadat-vopros-en
https://gmhost.hosting/en/variativna-forma-en